Resetting Your Admin Panel Password
Resetting Your Admin Panel Password
Updated by Randall Theil
Estimated Reading Time: 5 minutes
Required Permissions: Useradmin
Sign into your site's admin panel.
Go to the Manage Users page (Admin -> Manage Users).
Click the Update Password button to the right of the account whose password you want to change.
Put the new password into the pop-up and then click Save.
Trying to make some changes to your website but you are unable to login because you have forgotten your password? You've come to the right place! Let's take a look into how we can reset your password on the admin panel. 
Someone at your dealership should have access to the main admin login, from there, you can reset the password by going to the gear icon in the top right and then click on user management
Start by signing into your site's Admin Panel. If you need instructions on signing in, click here.
Click on the gear icon in the top right corner, then from the drop down menu, select "Manage Users".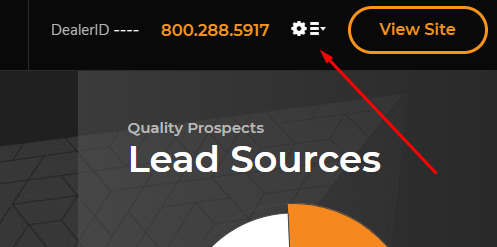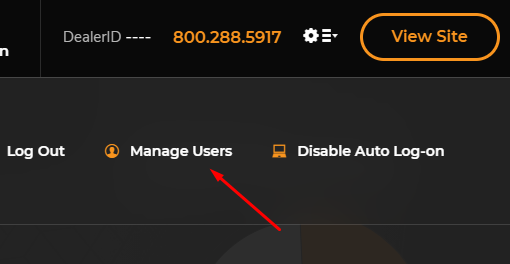 If you don't see the user management drop-down in the above screenshots, it may mean that your account doesn't have that specific user permission. You may need to contact whomever has the main account of the dealership's account to get that reset. You can also reach out to the Technical Support Department and have them provide you access. Please note the Support Specialist may request approval from the website's main contact before granting additional access. 
From there you can click the Update Password button next to the user account you need to get access to to change the password of any of the users on the website.

Tell us how to make it better.
Thanks for the feedback!