Signing Into the Admin Panel
Signing Into the Admin Panel
Estimated Reading Time: 2 minutes
Go to your site's admin panel log-in page (https:www.yoursitehere.com/admin).
Put your user name and password into the sign in form and click the Login button.
The Admin Panel is where much of your site's content is managed from. You can change on-page content, edit your current inventory, and access your leads there. This article will show you how to sign into the Admin Panel.  
Start by navigating to the log in screen:

Go to your site's home page.
Find the URL bar at the top of your browser, and add /admin to the end of the URL.

Then hit enter to get to the Log-in screen.

You should arrive at the sign in screen for the Admin Panel. Put in your username and password here. If you don't know your username or password, you'll have to reach out to the Technical Support department.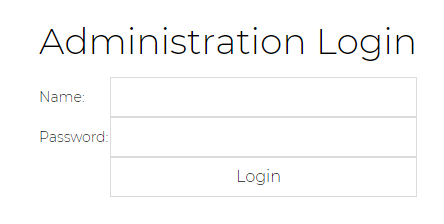 Tell us how to make it better.
Thanks for the feedback!