Creating Ecommerce Feature Groups
Creating Ecommerce Feature Groups
This article documents Ecommerce management systems. If you need instructions on accessing Ecommerce,
click here.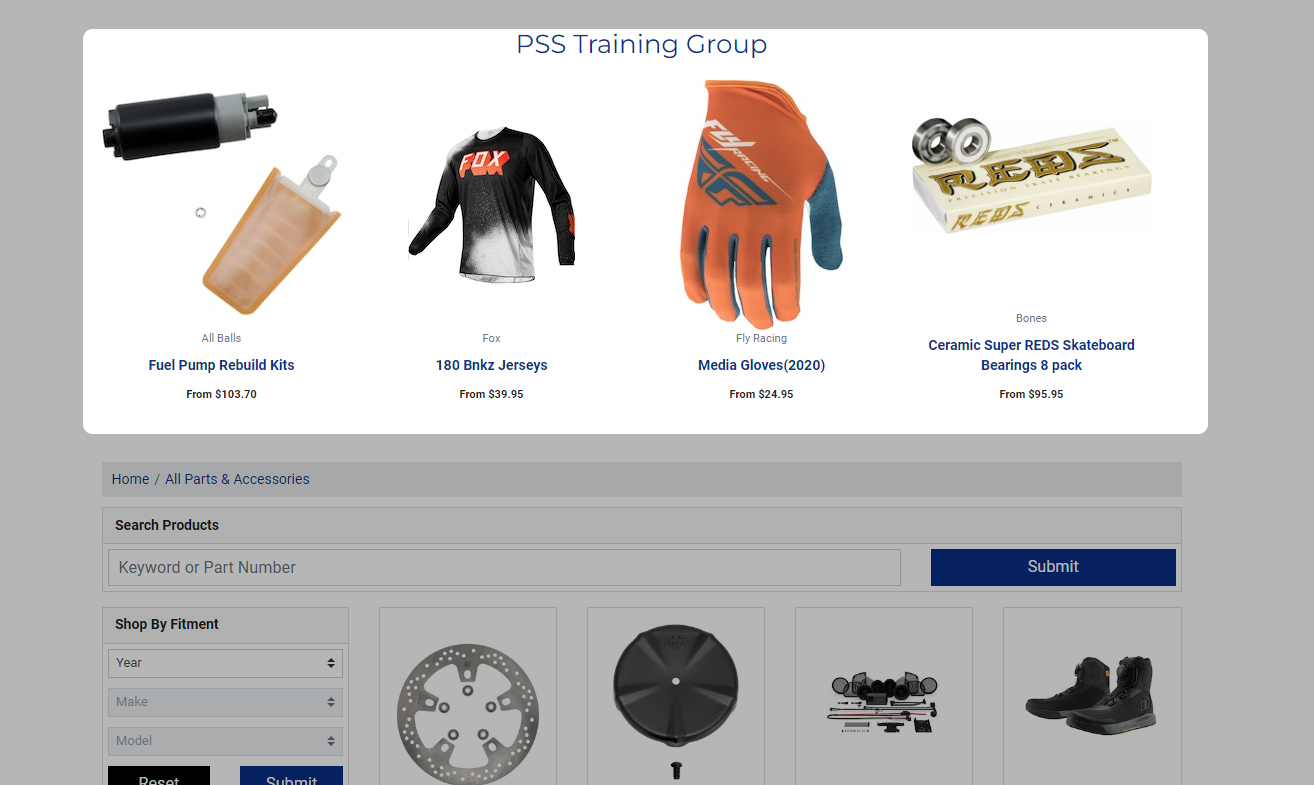 Ecommerce Feature Groups allow you to display rows of featured items on your Ecommerce page. After you create one or more Ecommerce Feature Groups for your webstore please reach out to our team to configure the Ecommerce page to show your Feature Groups.
Creating Ecommerce Feature Groups
First go to Webstore > Feature Groups

Click into "Feature Groups". Here we are going to name the group of Products that we want to prominently feature on the website. For this example, we will use Danny Gray seats.

Other examples of Feature Group Names that dealers have used in the past include:


100% Goggles
K&N Airfilters
Heated Gloves
Yoshimura Slip-On Exhausts

Once you create the New Feature Group you will browse to Webstore > Products from the E-Commerce Configuration.

To locate the Products that you want to add to the Feature Group you can use the filters on the left-hand navigation to search. Search by Brand or search by Category to find what you are looking for.

Highlight the products that you wish to feature and click the "Group" button.

You will then be taken to an additional page:

Select the Feature Group from the drop-down.
You may choose to Remove Existing Associations. Existing Associations are any other Feature groups already containing the Product. Click Yes if you wish to remove the Product from all other Feature Groups.
Click Save.

Reach out to your Representative to get your Feature Group added to your Ecommerce Page.
Tell us how to make it better.
Thanks for the feedback!