Updated by Randall Theil
Estimated Reading Time: 2 Minutes
Required Permissions: Leads
Log into your site's admin panel.
Click on the Leads tab at the top of the page, then on the View Leads button.
Use the Filters menu on the left to select the leads you'd like to export.
Click the Export CSV button on the upper right of the page.
Need help with exporting your leads? Trying to figure out how to export specific leads and not the whole leads inbox? This article will show you where to go to export leads from your website and offer some configuration tips.
Start by signing into your site's Admin Panel. If you need instructions on signing in, click here.
From your top navigation bar, go ahead and click Leads
Then from the Leads dropdown, click on View Leads. This will open up the leads page.

From here, you can use the filter options on the left side panel to customize your export leads report so that it doesn't include every lead from your site history.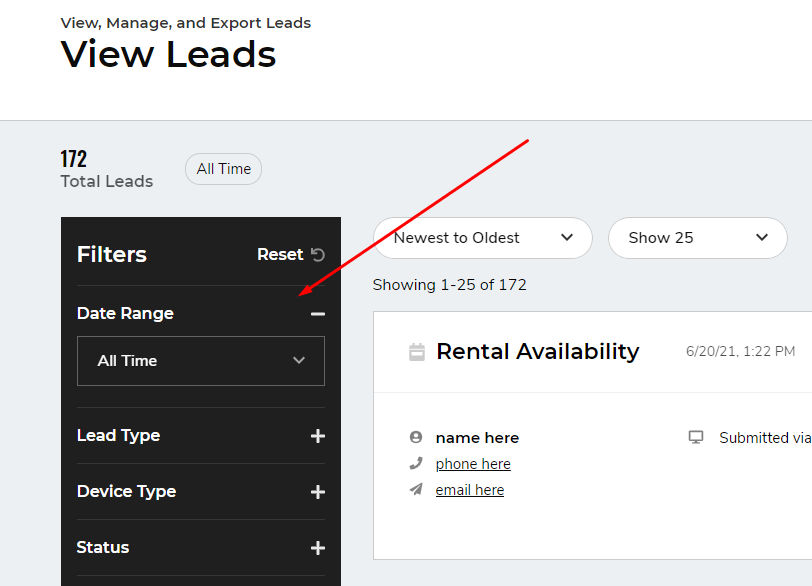 Once you have finished creating your filter options, in the top right corner of the view leads, you should be able to click the Export CSV link. This will create a leads excel/csv file of the filtered leads you just set-up.
Tell us how to make it better.
Thanks for the feedback!