Update Shelf Inventory and Price by User Interface
Update Shelf Inventory and Price by User Interface
Updated by Patrick Mares
This article documents Ecommerce management systems. If you need instructions on accessing Ecommerce,
click here.
Generally speaking, Shelf Quantities represent inventory and pricing from fulfillment sources that are outside the aftermarket distributor network. This feature grants you the ability to manage current inventory levels and pricing for Aftermarket Catalog Products that you either have in your store or Products that you carry in your Private Catalog.
Shelf Inventory may also be updated by
CSV import.
This is the way to go if you are looking to update quantities of several products on a regular basis. Recommended for anything more than 20 products. 
Start by accessing your site's Ecommerce Admin Panel. If you need instructions on accessing Ecommerce, click here.
Navigate to the Aftermarket or Private Catalog from the main navigation bar.

Step 1
Browse to the Product that you want to change the price on and click into the MPN. You will land in the Override Management Center.
Step 2
Scroll down to Shelf Quantities. Enter the qty available and the price that you want to sell the product for. Click Save.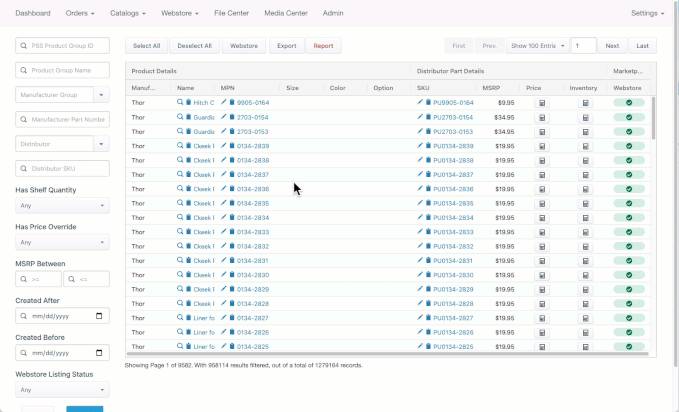 Tell us how to make it better.
Thanks for the feedback!