Adding Units that Aren't in the Vehicle Database
Adding Units that Aren't in the Vehicle Database
Updated by Randall Theil
Estimated Reading Time: 10 Minutes
Required Permissions: Inventory
Inventory Platform: Any
Log into your site's admin panel.
Go to the Inventory Manager page from the Inventory dropdown at the top of the screen.
Click the Add or Add New Unit button at the top of the page to start a new unit.
Click the bubble toggle icon next to the Manufacturer and Model fields to change them from dropdowns into text input fields where you can enter whatever information you want.
Continue adding the unit as normal with your custom information.
Sometimes you may need to add a unit to your website's inventory that isn't available in the manufacturer / model pages on the Inventory Manager page in the Admin Panel. This may be because the unit is so new that the manufacturer hasn't released all of the model's specifications yet, or it may be because you're trying to add a unit that's so old there isn't digital data available for it. This article will show you how to add completely custom units that aren't linked to Dealer Spike's inventory database.  
Start by signing into your site's Admin Panel. If you need instructions on signing in, click here.
Next click the Inventory tab at the top of the screen. Then click on Inventory Manager from the menu that slides down: 

On the Inventory Management page, click the Add New Unit button to start a new piece of inventory. 

Scroll down to the Manufacturer and Model fields. Normally these are dropdown menus that show all of the inventory available in Dealer Spike's database for whatever vehicle type and model year you've selected. If you click the bubbles to the right of the fields though, you can switch to hand-entering text, which allows you to fill in a unit even if it isn't in the database yet.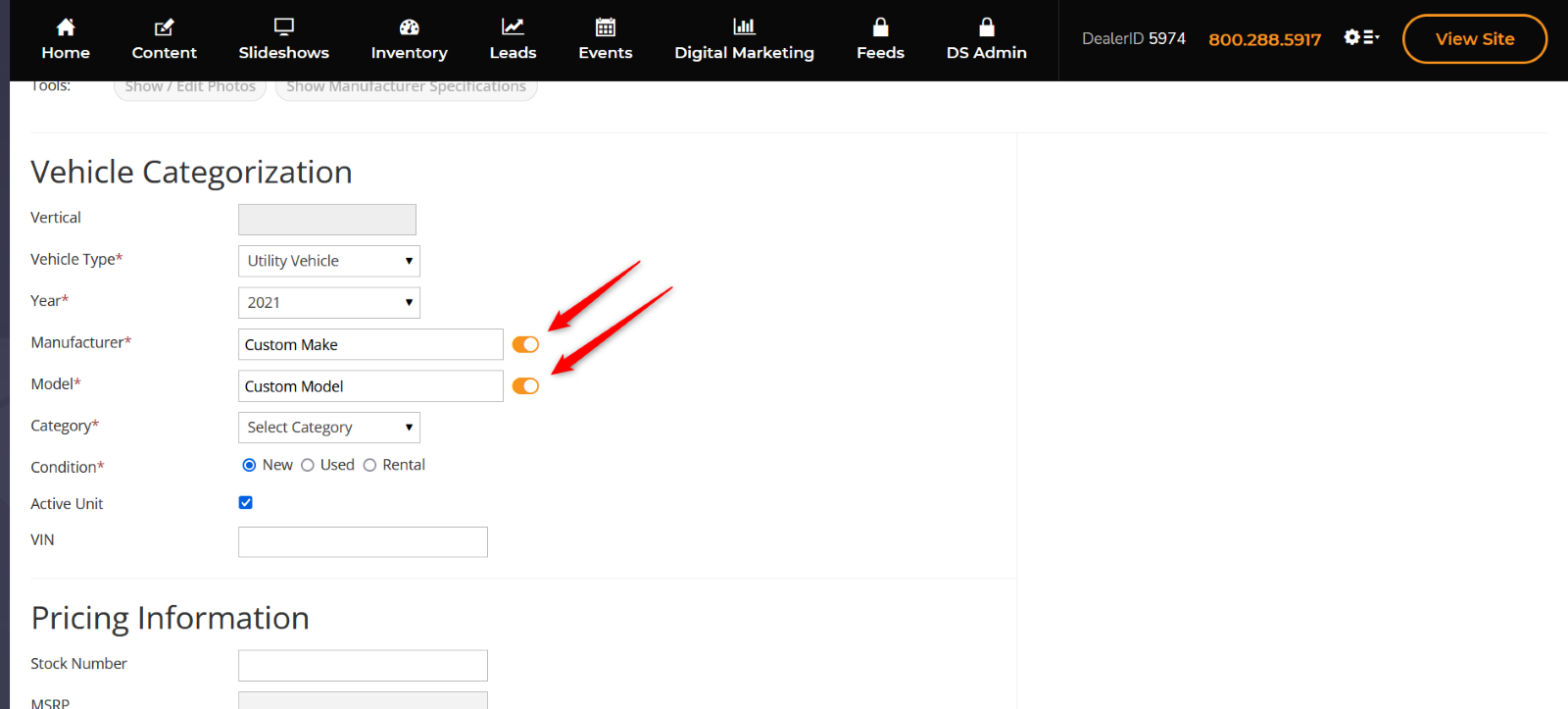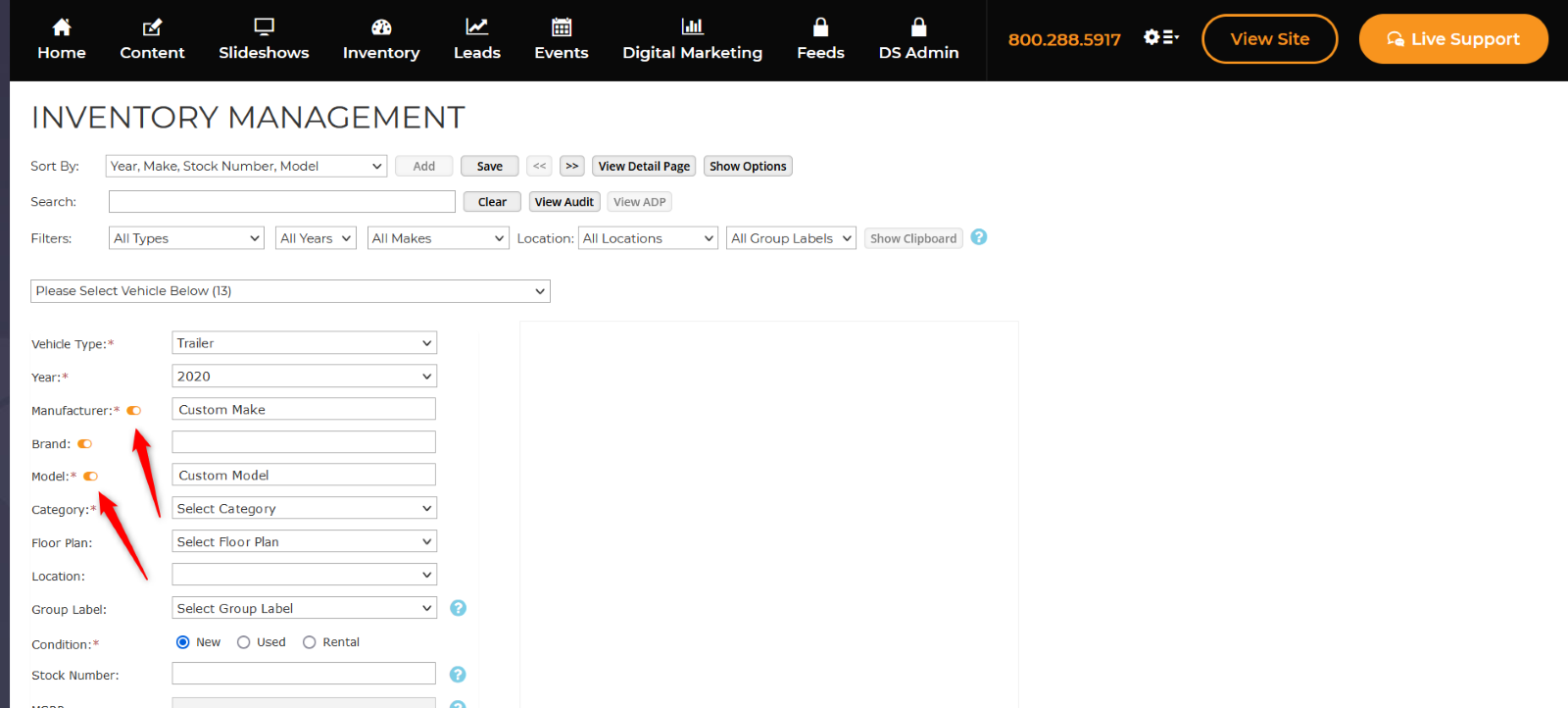 Tip: by default custom units won't come with manufacturer descriptions, stock photos, or specficiations like they would if they were connected to our database.

If you're trying to add a unit that's similar to one that already exists (like a new model of an existing unit that hasn't been entered in the database yet) and want to re-use the stock photos or description from the old unit, try saving the unit as the old model year with the make and model chosen from the dropdowns first. Then after the unit has been saved, change the year to the one it's actually for and re-enter the manufacturer and model. The unit should keep the description and photo(s) it had before they were changed. 
Tell us how to make it better.
Thanks for the feedback!