How to Add a Sale Price to Inventory Listings
How to Add a Sale Price to Inventory Listings
While sales or discounts can be exciting for customers due to the savings, adding sale prices and inventory listings can provide benefit to you as a dealer too. Sale prices not only attract customers who are looking for deals, which can lead to increased sales and revenue for your business, but they also help with customer retention by showing shoppers you value their business. By showing transparency in promoting your sale prices, you can build a good rapport with customers while giving them an incentive to buy from you.
This guide will walk you through adding a sale price and label to your inventory units.
Log into your site's admin panel and go to the Inventory Manager page. Click here if you need instructions on logging in.

Select an existing unit from the "Please Select Vehicle Below" dropdown menu, or click the Add New Unit button to start a new listing.

Next fill out both the Dealer Retail and Price fields. The price field should have the smaller number.

To add a SALE label to the unit's main image, fill in the Overlay Text field. ("Unit Marketing Options" is a subheading on the Inventory Manager page.) You can click the dropdown to see a list of previously used overlay text options, or click the bubble on the right to custom enter text to add your own twist.

Click the Save button at the top or bottom of the page to save your changes.
That's it! After saving the unit, you should see the new price structure and label on the unit on the front end of the site.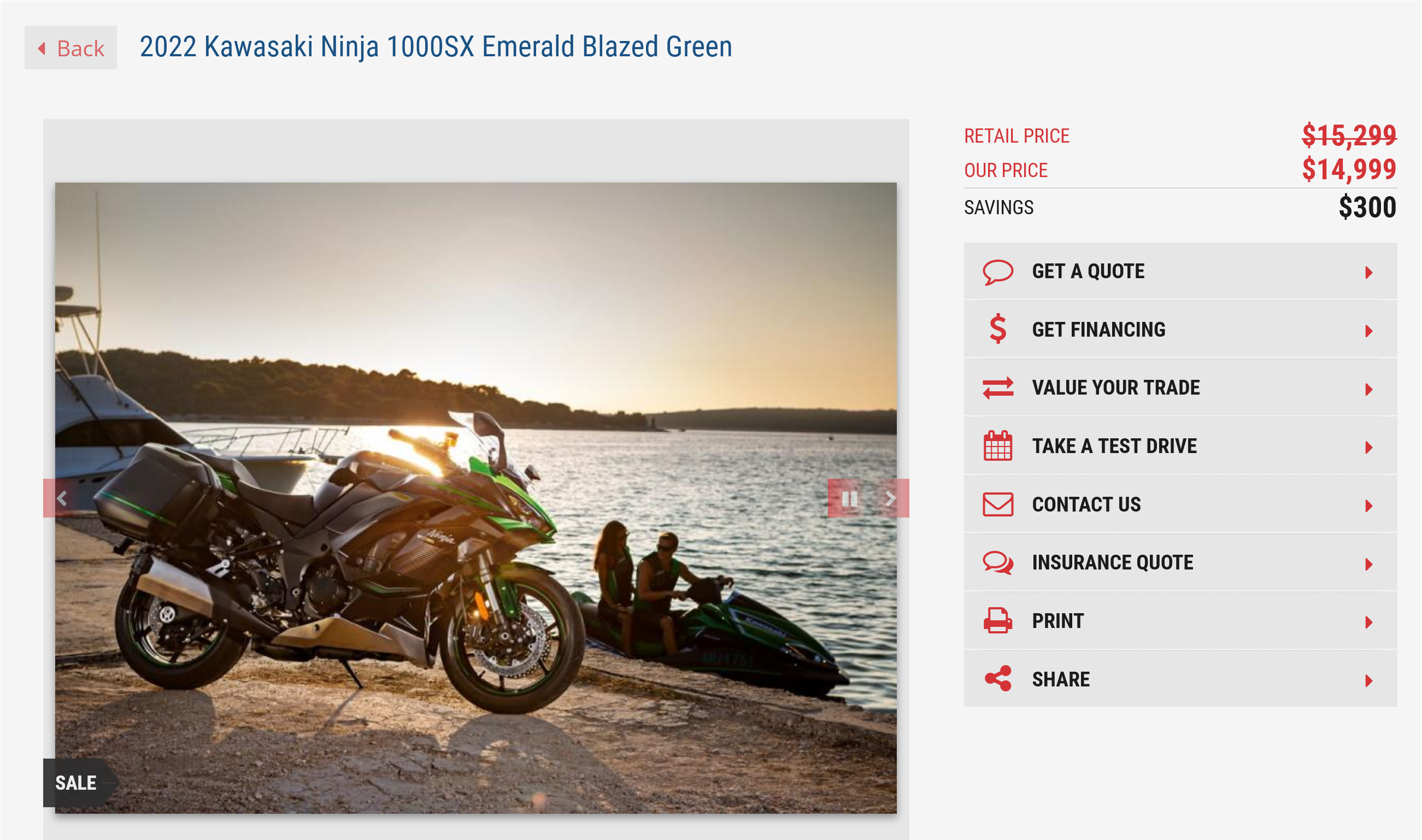 Tell us how to make it better.
Thanks for the feedback!