Delete or Exclude a Product Group
Delete or Exclude a Product Group
Updated by Patrick Mares
This article documents Ecommerce management systems. If you need instructions on accessing Ecommerce,
click here.
Aftermarket catalog updates will affect associated products and categories automatically.
Click here
to read more about automatic category management.
Delete Product Groups

From the main menu bar proceed to Webstore > Products. Browse to the product group that you wish to delete.
Highlight the row and click "Delete".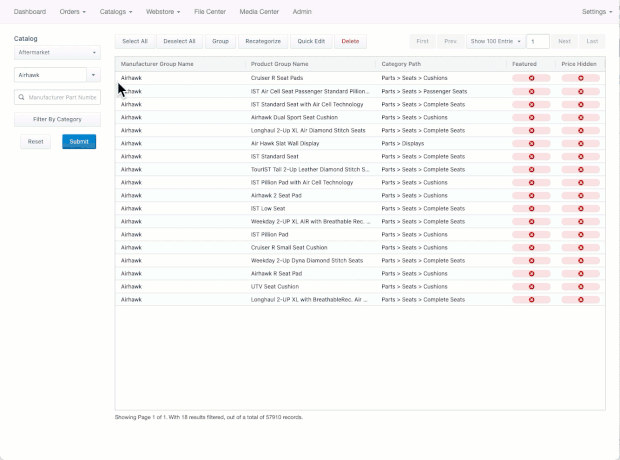 Exclude Brands
Excluding brands will remove a brand from category browsing and search. Remember to delete other links to items in that brand from your site. Excluded items will continue to exist for anyone with the link.
Under Webstore, click "Brand Exclusion"
Enter the manufacturer's name and hit the plus symbol.
Brands/Manufacturers that are added to the list below will not be shown in search results on the webstore.
Tell us how to make it better.
Thanks for the feedback!