StreamsAdmin / OEM Replacement Catalog
StreamsAdmin / OEM Replacement Catalog
Updated by Patrick Mares
This article documents Ecommerce management systems. If you need instructions on accessing Ecommerce,
click here.
As of June 8, 2022, the Upload Price page inside StreamsAdmin will no longer accept .xls (Excel 97- Excel 2003) files. Files must be exported as .csv and then the file extensions must be changed to .psprice before uploading. For more information, see this page.

This gives dealers the ability to manage their parts within the E-Commerce Configuration.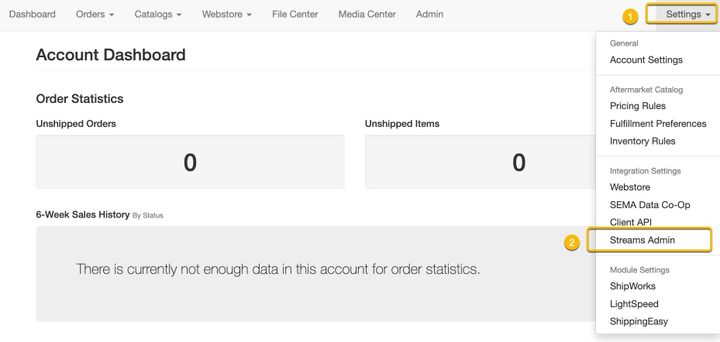 All users who have access to the OEM Replacement catalog will now see a new "Parts Manager" link in the "Settings" dropdown of their account. This is mainly used for dealers who use Parts Lookup but cannot manage their items, however, it is available to all users with OEM Replacement catalog enabled.
Enter Parts Lookup App Key to gain access to manage Parts Lookup settings

Hide prices from the part list by brand type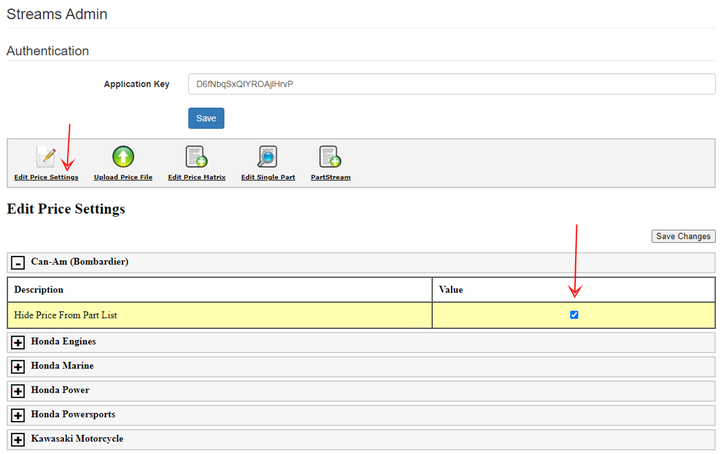 Bulk manage and update parts pricing via .xlsx file and clear pricing for entire brands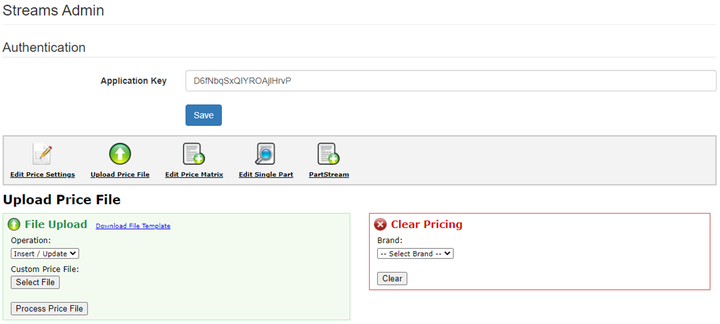 Apply whole brand price markups with price range and minimum price settings
For Example a dealer wants to apply a 10% markup fo Yamaha parts, instead of managing the prices of individual parts.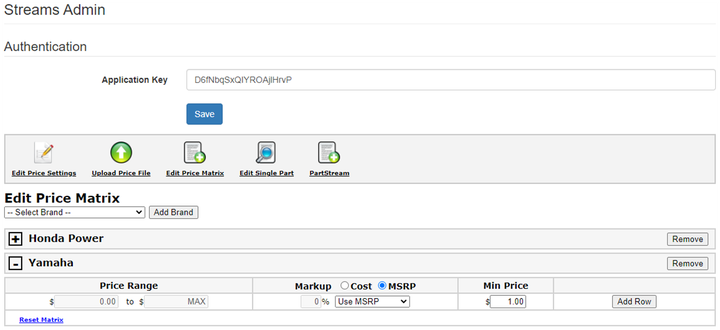 Edit the price, description, weight, and "call for price" of individual parts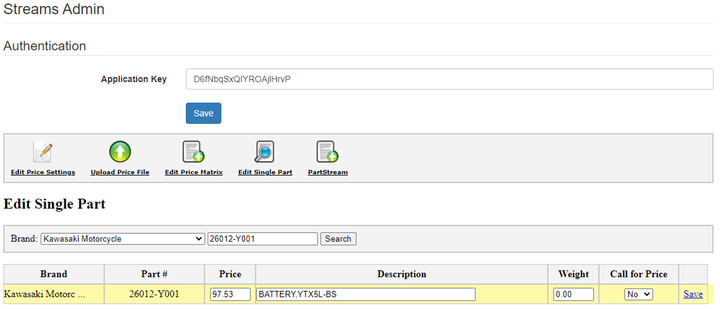 Tell us how to make it better.
Thanks for the feedback!