Image Guidelines and Tips
Updated by Randall Theil
Estimated Reading Time: 15 Minutes
There are several things to keep in mind while uploading images to your site. This page will show you where and how to compress images that don't get automatically compressed for faster page loading time, where to find images that you can use for free without adding any attributions (credits) to your site, and how and where to add alt text to your images to aid accessibility software and improve your SEO.
Compressing Images to Make Pages Load Quicker
First off, you don't have to do anything to pictures you're uploading to your inventory through the Inventory Manager page in the admin panel. Unit images are automatically optimized (resized and compressed) when uploaded, so while you can pre-compress your images before adding them, it shouldn't make much of a difference or be something you need to worry about.
You'll get the most benefit from compressing images you're uploading to the slideshow tool (especially a slideshow on your home page) or to an internal page on your site through the Inline Editor.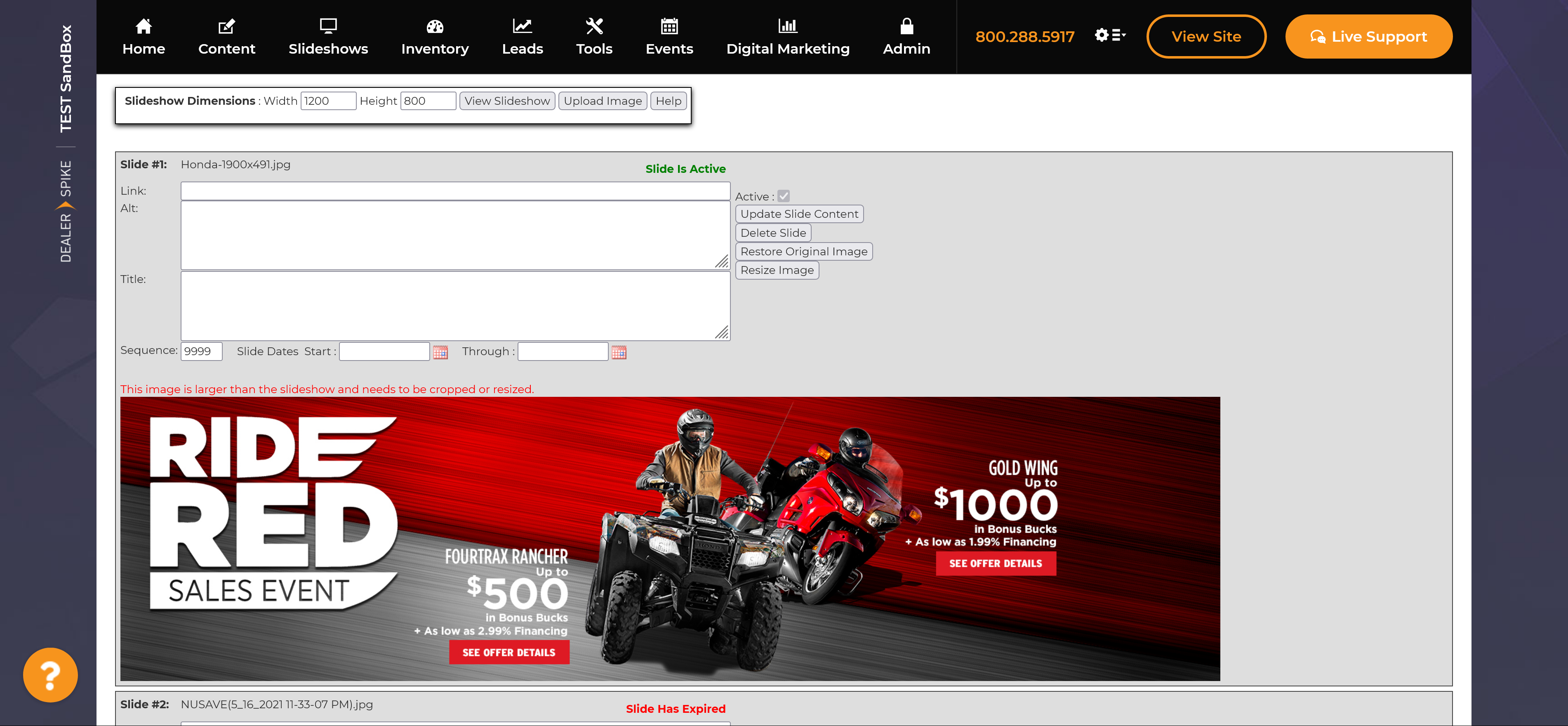 Compressing slideshow images before uploading them is especially impactful because slideshow images tend to be large, and the more large images in a slideshow on the home page, the longer it will take for visitors to load the page. Sometimes just compressing the images in a slideshow can make seconds worth of difference to a page's load time.
There are many online tools for compressing images, but the one we suggest is https://tinypng.com. You can upload jpeg, png, and webp files there, and it should give you links to re-download automatically compressed versions of them with the same dimensions but a much reduced file size.
Finding Free for Commercial Use Images
Want to add a picture to a page on your site but not sure where to get one? Trying to make a new slide for your slideshow and need assets to make it look nicer? Legally the safest images you can add to your site are ones you've taken yourself, but there are also plenty of online resources where you can download images you can use. You have to be somewhat careful to get images that are free for commercial use without attribution (i.e. the creator has specified businesses can use their work for free without crediting them anywhere). Here are some recommended online resources for finding images:
Adding Alt Text to Help with Accessibility & Improve SEO
Images on the internet have an important hidden property called alt text. While alt text is technically optional and you don't see it on the page, it's important. accessibility software for vision-impaired users will read the alt text for an image to tell the user what's on it. And search engines like Google and Bing will read alt text for image content when selecting search results.
All images uploaded through the slideshow, inventory platform, or inline editor should have alt text automatically generated. The system can't see your picture content, so writing alt and title text can have a lot of benefits.
To the Slideshow
All slideshow images have fields for alt text ("Alt:") and title text ("Title:"), which will display as a label when you hover over the image on the page.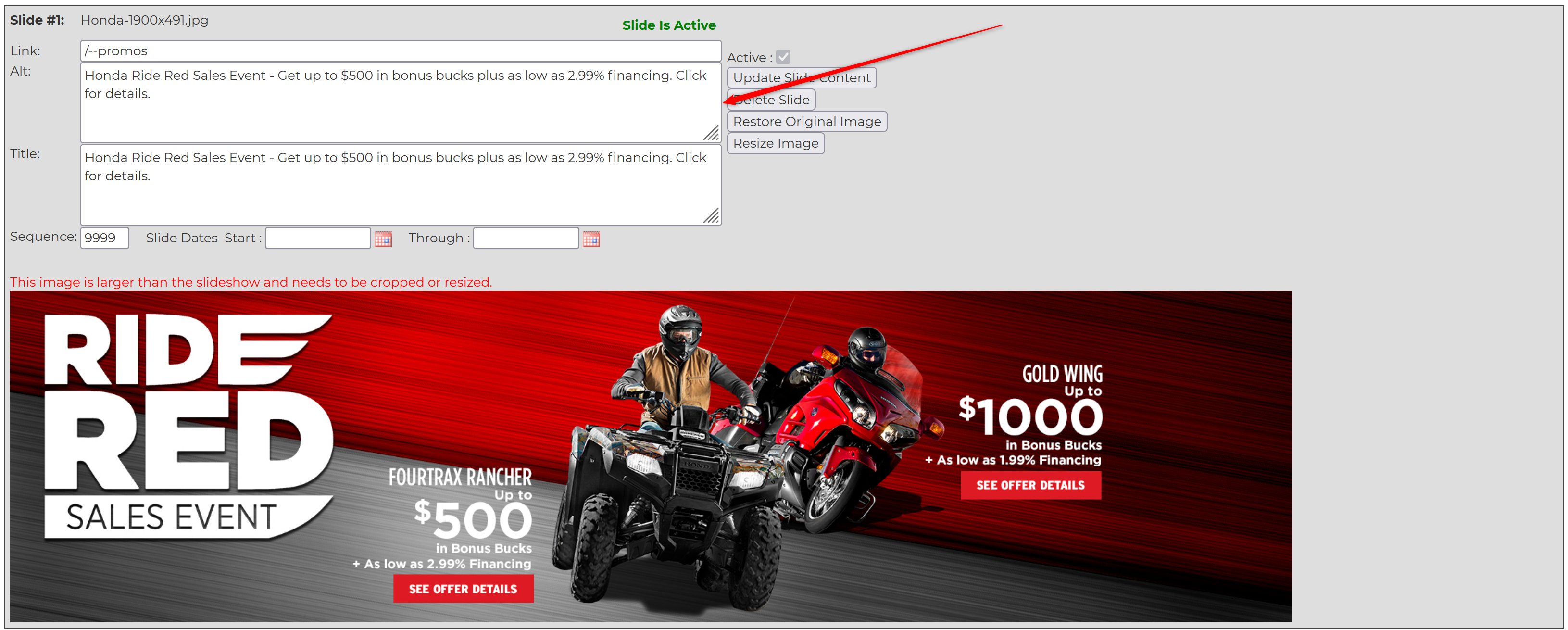 To Internal Pages through the Inline Editor
When adding an image to an internal page on your site through the Inline Editor, you'll see the alt text field in the Image Properties window (you can also pull this up for an image that's already on the page by double-clicking on it).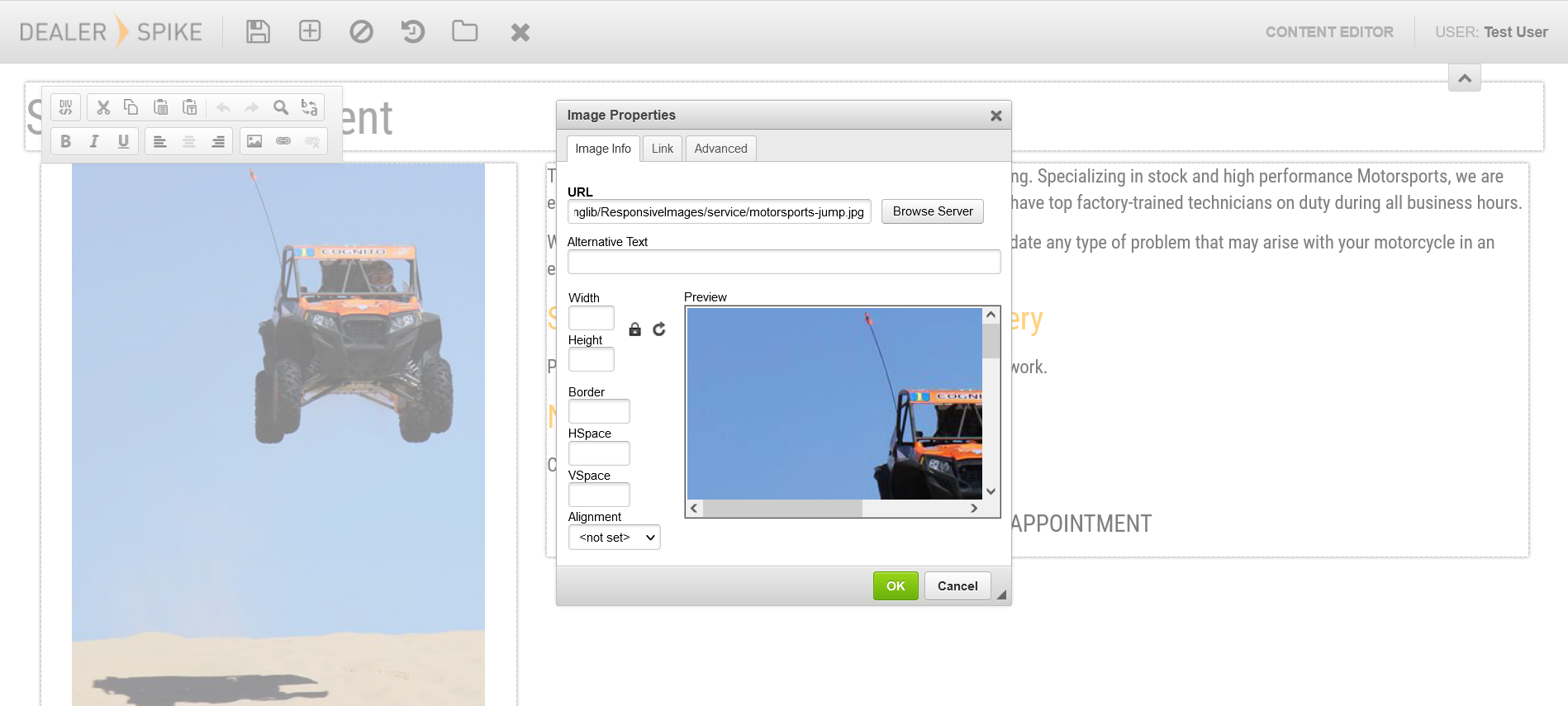 To Inventory Images
You can also customize alt text for each image you add to a unit inside the Inventory Manager page in the admin panel. While customizing alt text for each inventory image is generally unnecessary, the option is available if you'd like to do so:
V6: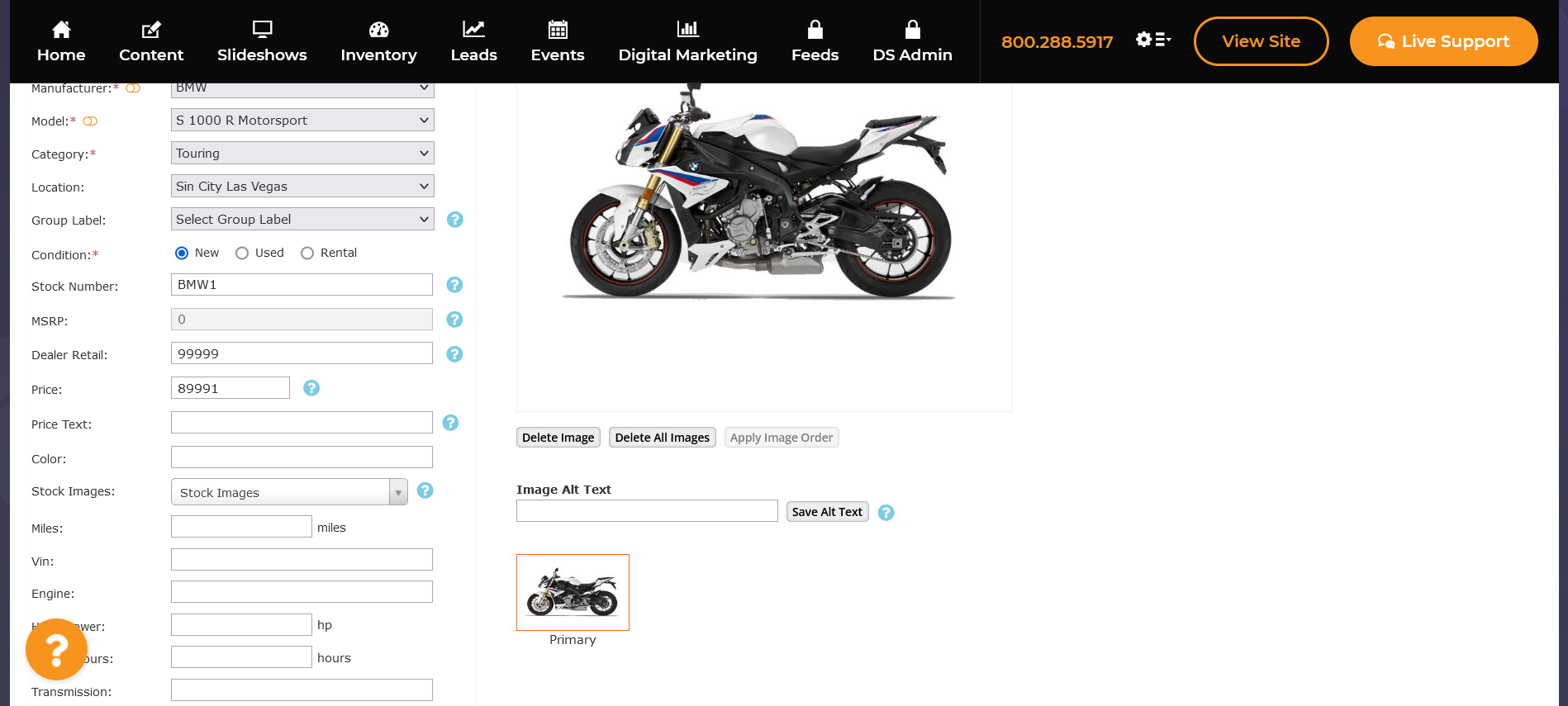 V7: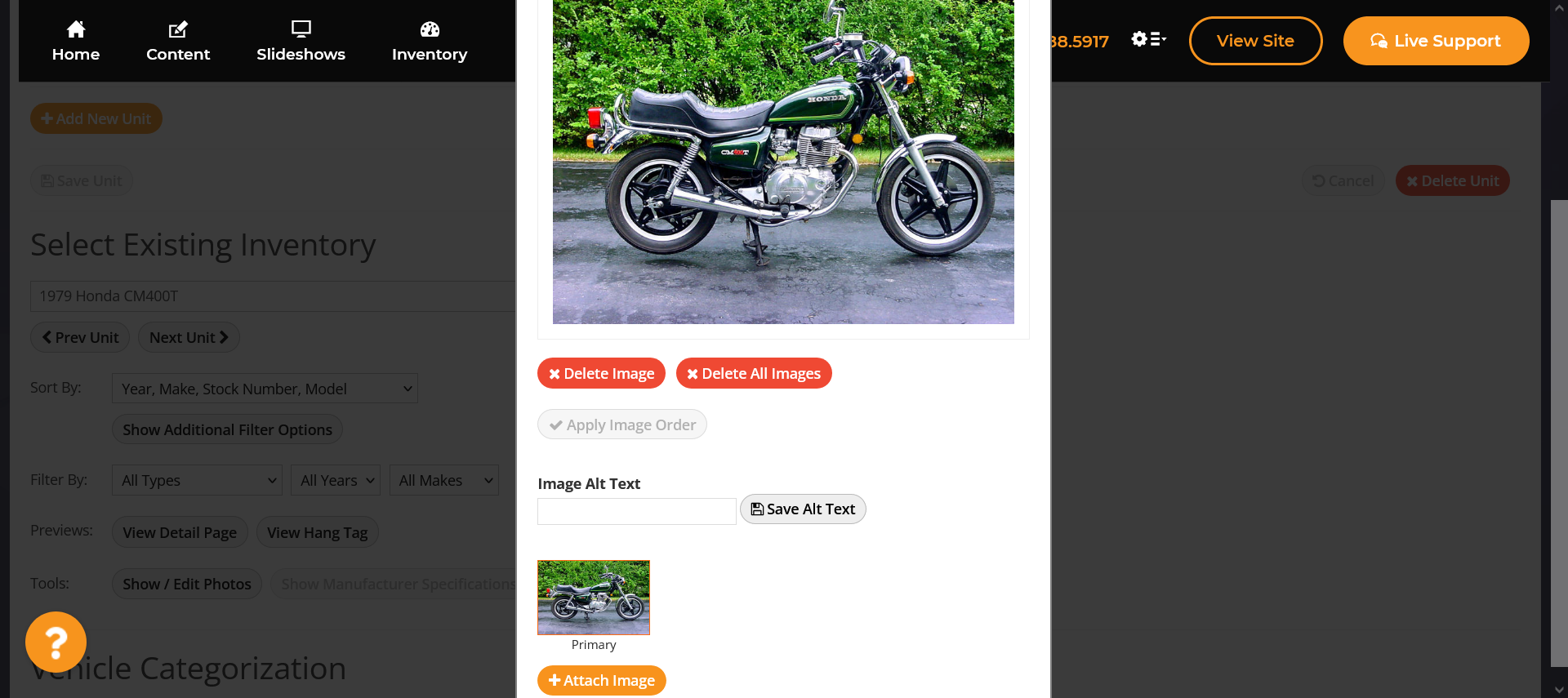 Tell us how to make it better.