Recently Viewed Inventory
Recently Viewed Inventory
Updated by Patrick Mares
The Recently Viewed Inventory feature is in beta and receiving active development. please keep an eye out for additional updates and functionality as we continue to improve this feature.
Estimated Reading Time: 3 Minutes
Required Permissions: None
Inventory Platform: Any
The Recently Viewed Inventory button will display for users who have previously visited inventory pages on your site. Your account manager can set the Recently Viewed Inventory button to display at the bottom left or bottom right of the of the inventory detail page.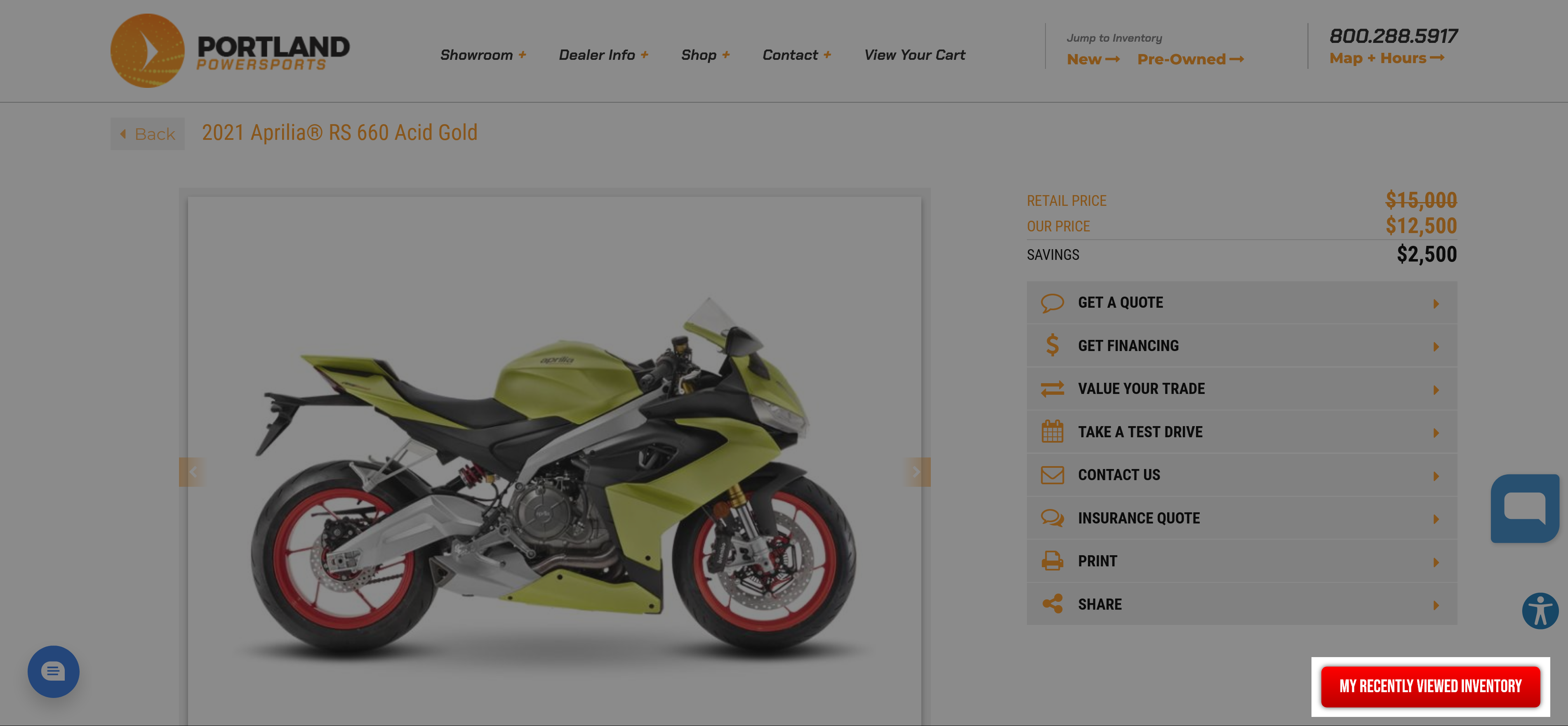 When clicked the My Recently Viewed Inventory button shows a list of all Items recently viewed from that device.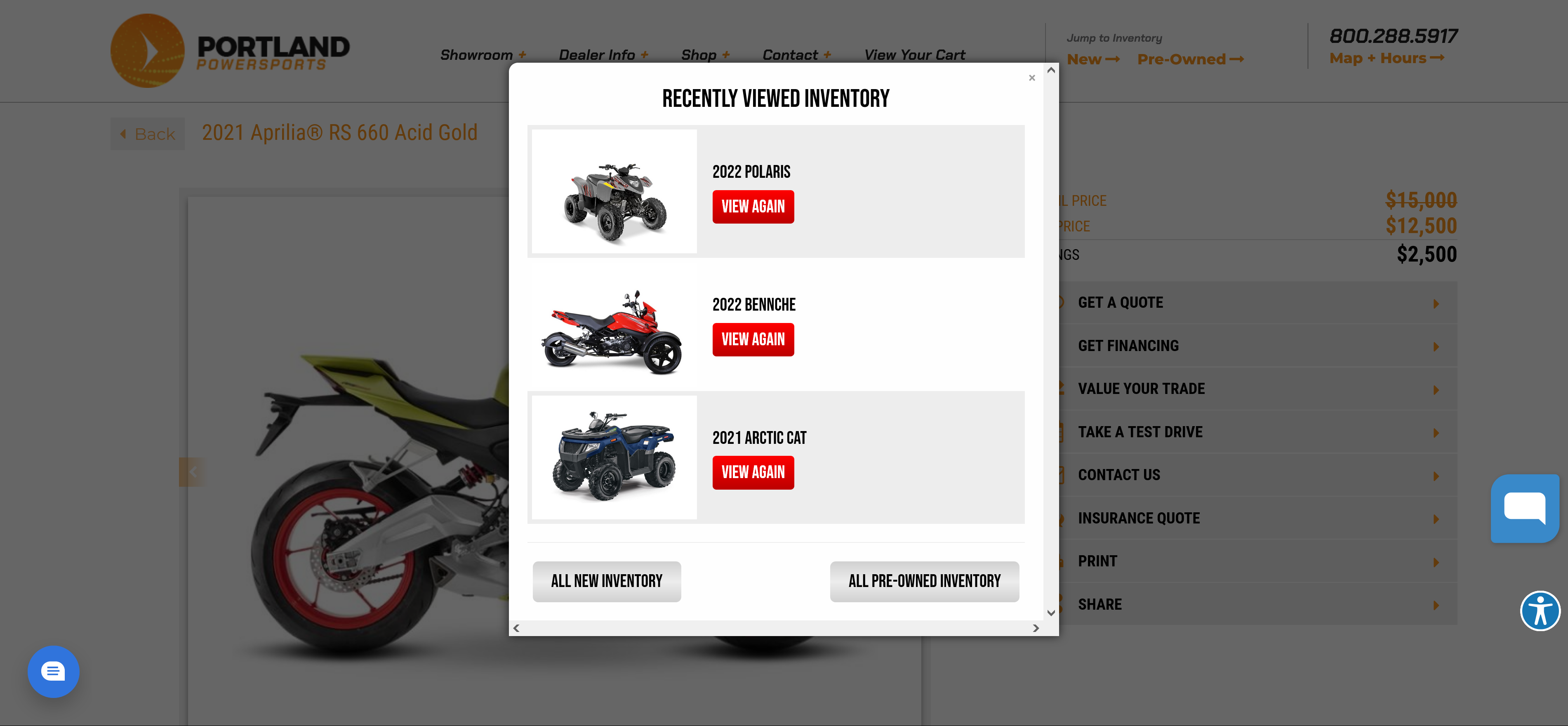 An Opt-Out link from the Responsive site Privacy Policy page is planned to allow users to avoid recently viewed inventory tracking. Opt-Out functionality will be made available by the end of 2022.
Tell us how to make it better.
Thanks for the feedback!