Managing Stock Photos on Inventory Units
Managing Stock Photos on Inventory Units
Updated by Randall Theil
Estimated Reading Time: 5 Minutes
Required Permissions: Inventory
Inventory Platform: Any
Inventory units can pull in stock photos as long as the unit's year, make, and model match an entry for an existing unit in Dealer Spike's inventory database. This article will show you how to make sure your unit is connected to the database and how to switch between and add multiple stock photos to a unit.
Getting to the Inventory Page
Start by signing into the site's admin panel. If you need help signing in, click here.
After signing in, click on the Inventory button at the top of the screen and then on the Inventory Manager button from the panel that slides down.
Making Sure the Unit is Connected to the Inventory Database
To receive stock photos, a unit's basic info has to match a model in Dealer Spike's inventory database. To make sure a unit is connected, select it on the Inventory Manager page and scroll down to the Vehicle Categorization section.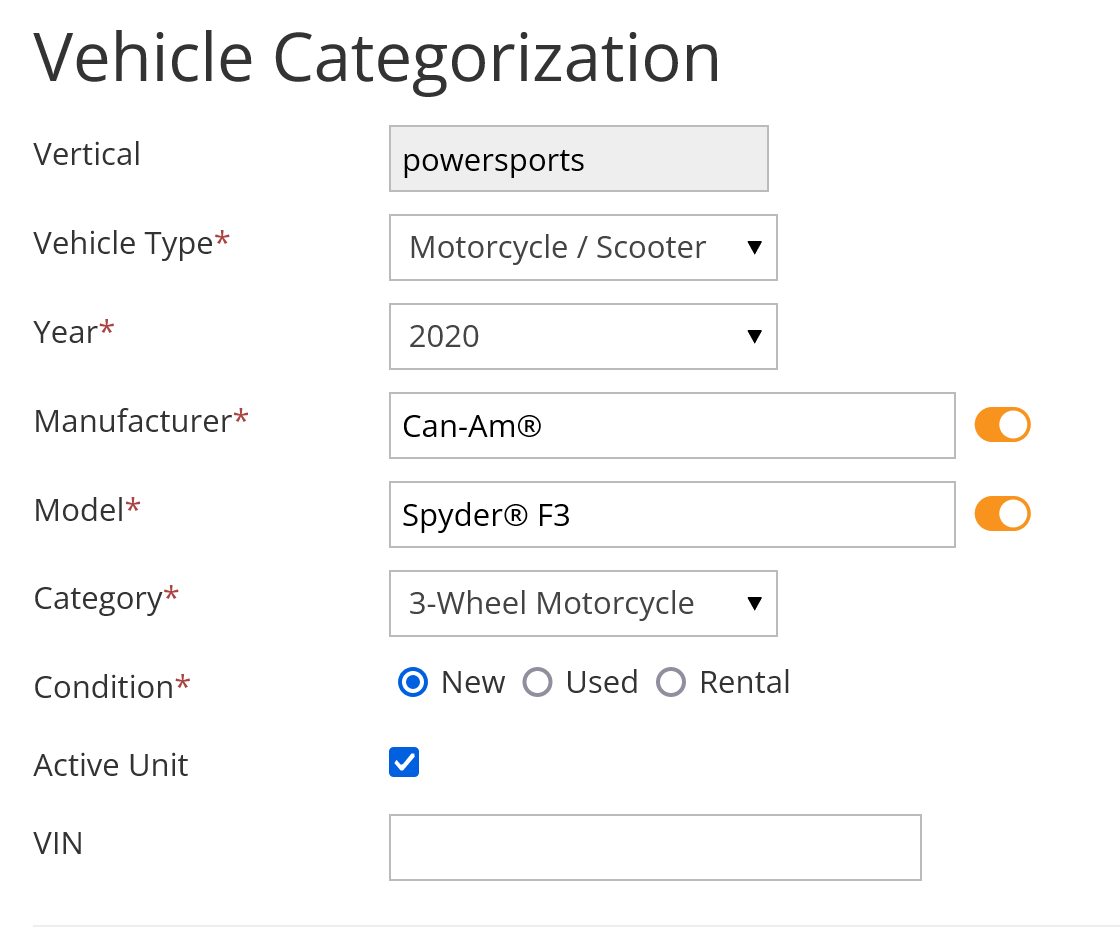 After you pick a vehicle type and a year, the Manufacturer and Model dropdowns will fill in with options that match manufacturers and models we have matching data for for that year. At that point if you pick a manufacturer and model from the dropdown menus, your unit should be connected to our inventory database and you'll have access to a manufacturer description, specifications, and stock photos if we have them.
Changing Stock Photos
When a unit is connected to the database and it doesn't have any user-uploaded photos, the main stock photo for the unit will automatically be added to the unit. If you'd like to change the picture or add multiple stock photos to the unit, scroll down to the Stock Images field: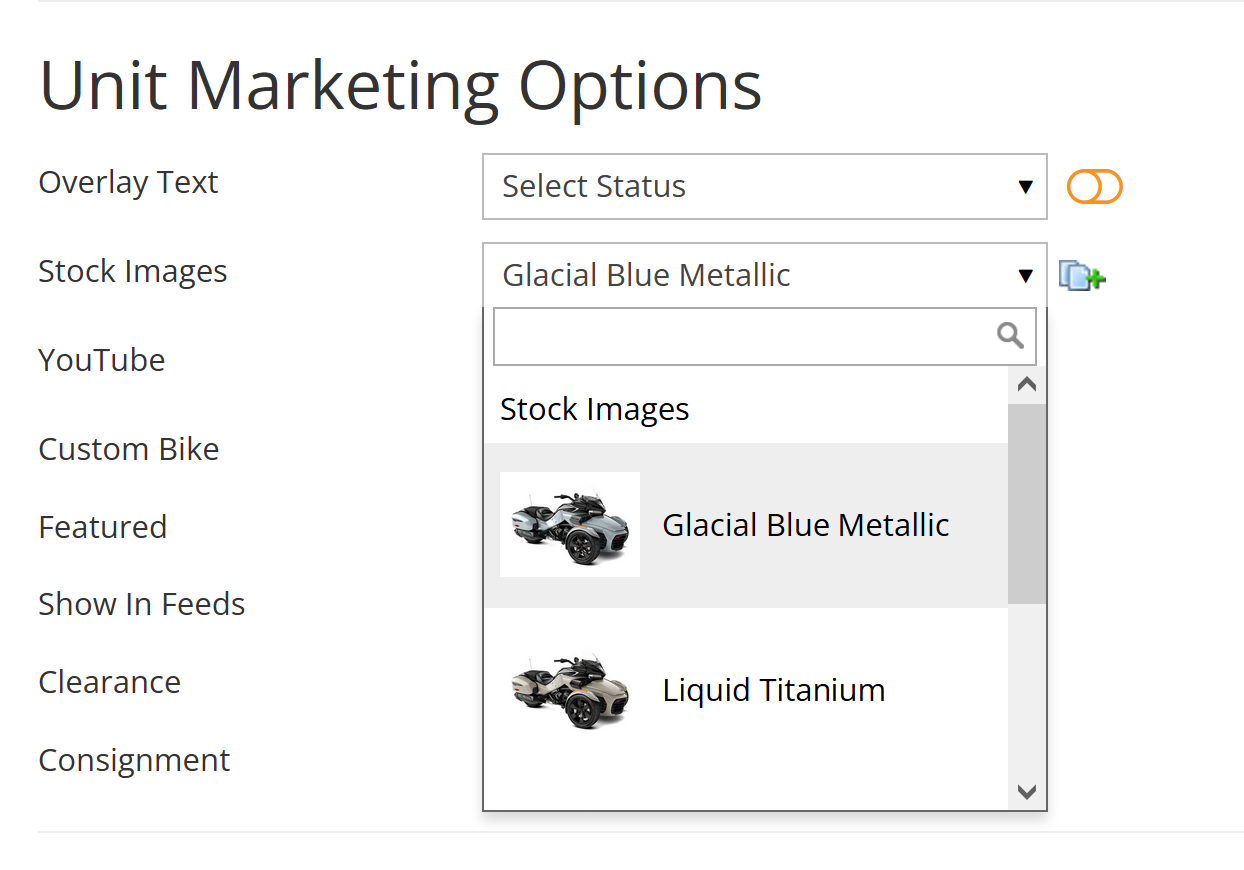 You should see a complete set of any stock photos we have for that unit in the dropdown. You can click on any of them to switch the stock photo used for the unit. If you see multiple stock images that you'd like to use, you can click the blue and green pictures icon to the right of the field to add the currently selected stock photo to the unit as a regular photo that can go in the slideshow and sit alongside other photos.
Tell us how to make it better.
Thanks for the feedback!