Updated by Randall Theil
Estimated Reading Time: 2 Minutes
Required Permissions: Stats
Go to stats.dealerspike.com.
Enter your user name and password and click the Log In button.
Start by going to stats.dealerspike.com. You can also find a link to the sign in page from your site's Admin Panel if you click on the Web Analytics button under the Digital Marketing tab.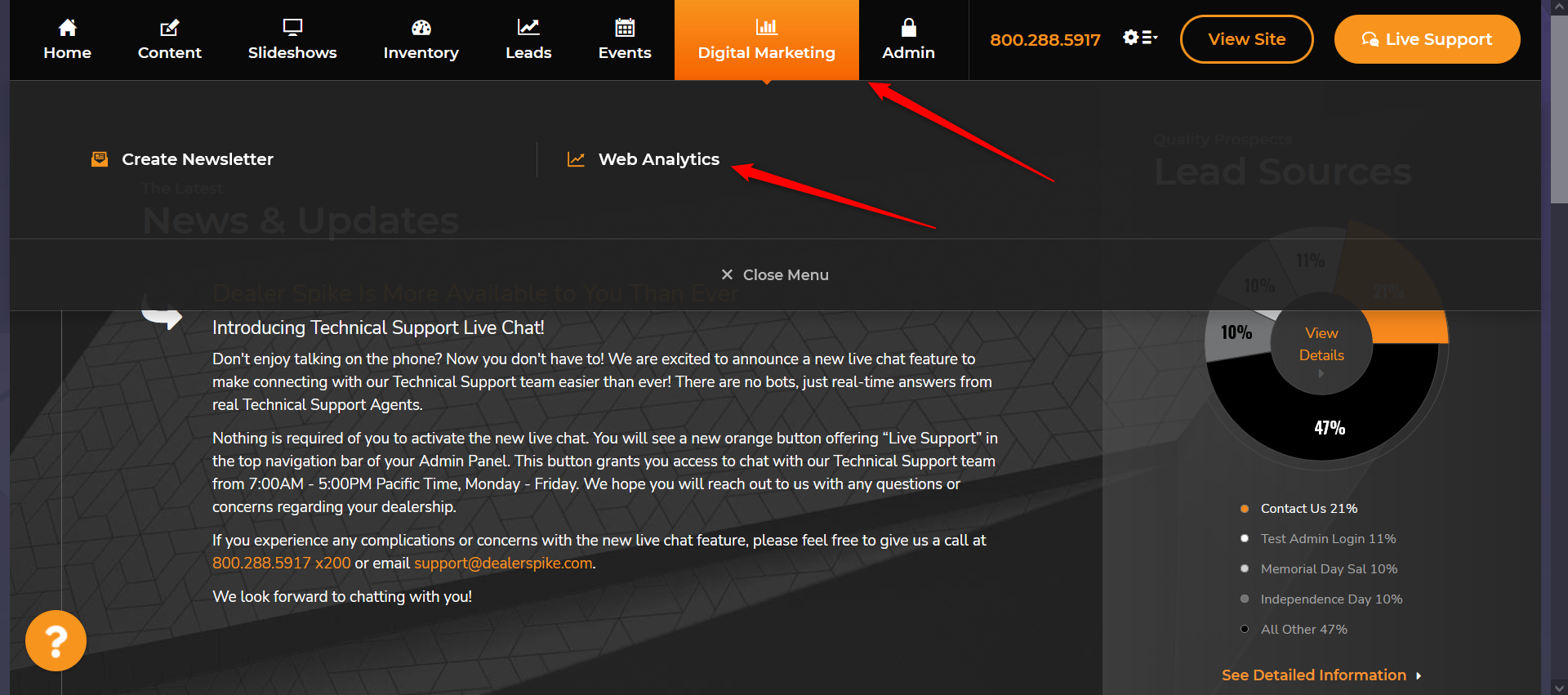 Put the email address and password associated with your Web Stats account into the log-in window. If you've forgotten the password to your account but know what email address it's attached to, you can click the Forgot Password link to send a password reset email to the address. Click here for more details.
Tell us how to make it better.
Thanks for the feedback!